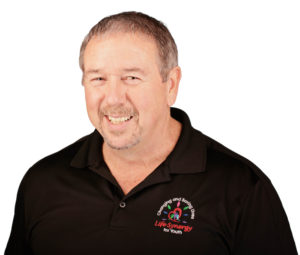 Dwayne Peace is a retired 25–year member of the Calgary Police Service where he spent the last seven years of his career as a School Resource Officer (SRO). Dwayne has a special talent for working with youth, and a passion for helping to make a difference in their lives.  Please read some of the Testimonials to see what others are saying.
Dwayne has spoken to over 500,000 students since 1997 and has had hundreds of students come forward to seek assistance for their issues including thoughts of suicide, self harm and eating disorders.  A Principal at a large urban high school (over 1,500 students) stated, "What Dwayne was able to do was to get everyone in the school going in the same direction".
Requests for his dynamic presentations have come from schools, youth camps, adult retreats, parent groups, community organizations, corporations, and universities. Dwayne is the co–founder of the Alberta Association of School Resource Officers (AASRO) established in 1998 and co-founder of Dare to Care Inc. Life Skills in 2003.
Dwayne's "Life Synergy for Youth", "Life Synergy for Parents" and "Life Synergy for Staff" programs causes his audience to think about the power of their words and actions. Much of his work has been in a proactive role with students, assisting in making smart choices in their lives through the use of his many presentations.  Social responsibility is something that students need to be aware of on a daily basis for a life time.
Presently a member of:
IBPA -International Bully Prevention Association
CASP – Canadian Association of Suicide Prevention
CLIA – Clandestine Laboratory Investigators Association
CAPS – Canadian Association of Professional Speakers