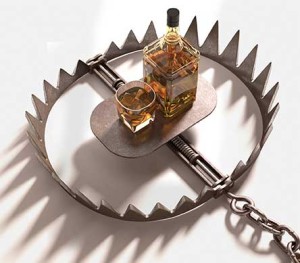 (2.5 hours) – Grades 7-12
In this presentation students learn what the future may hold if they continue to drink, peer pressure and how people are looked down upon if they do not drink in a group setting. The personal impact and consequences of drinking, including sexual assault, are explored; how the brain and body react when alcohol is consumed in large amounts; the effects of impairment on vision, coordination, and reaction time — even when not fully intoxicated; the reality of binge drinking and alcohol poisoning.
A powerful program incorporating multiple perspectives, including appropriate charges from the Criminal Code of Canada, and how much a conviction of Impaired Driving or Over .08 can cost you both financially and personally.
Dwayne was a breathalyzer technician and performed over 500 tests on individuals. His experience with various impaired drivers and investigating serious injury and fatal motor vehicle accidents are shared during this thought provoking and informative session.
A student who initially argued with a staff member to be excused from this Friday presentation remained until the end and was the last student to leave the class without a word.  On Monday morning that student stated to Dwayne, "This past weekend is the first weekend that I have not gone drinking in I don't know how many years.  I just thought you should know that, thank you". – A grade 12 male student.